Social Responsability | SA 8000
The standard of Social Responsability SA 8000 it's a standard SAI (Social Accountability International) develop for a responsability governance corporate. It based on conventions on human's right of United Nations and refers to respect for human rights at work and the treatment of employees.
The principal points are:
Respect for human rights;
Respect for workers' righs;
Protection against the exploitation of children;
Guarantees of safety and health in the workplace.
Its main objective is to ensure the effective delivery of products and services that comply with the principles of standard.
Through certification by an independent third-party body, the company provides credibility of its commitments to its customers and stakeholders.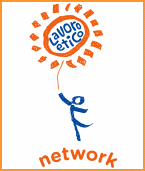 COMMERCIAL PARTNER
We operate within the Ethical Work Network thanks to the agreement with the Centre for Innovation and Economic Development (CISE).
Click here for more details.
---